---
Apache Knife Fighting DVD
---
Apache Knife : A Way of Life
AVAILABLE NOW!
Apache Knife Fighting DVD 60 Minutes.
People always ask me why my DVD so much money because half the money goes to US military when I train them for equipment sometimes when I raise enough money I teach for free thank you for buying the DVD.
AVAILABLE NOW! Apache Knife Fighting DVD
get your guide to knife survival today.
ONLY $75.00 includes shipping and tax No Refunds.
If you choose to pay through PayPal just click on the
PayPal Buy Now Button REDFEATHER88@aol.com
Mail to Robert Redfeather ( 714) 943-8127 or 12340 Seal Beach Bl. Seal Beach, CA. 90740
---
Chief Instructor Robert Redfeather will introduce you to the world of Apache Knife Fighting.
Through exciting step-by-step moves and knife fighting techniques, you'll learn some of
the Apache Knife Fighting ways in the groundbreaking DVD!
---
Redfeather teaches through the Apache fighting art of Nagondzog , which means "guerilla warfare."
You'll learn how to knife fight from a distance and up-close. He shows you the basics on proper footwork, hand-to-hand knife combat, non-committed and committed (lethal) attacks and much, much more!
---
Apache Knife Ghostdog Productions presents "Robert Redfeather's Apache Knife Fighting"
Starring Robert Redfeather and Tanner Nydstrom Directed by William Kally
---
Bonus Features include:
Step-by-step instruction by Robert Redfeather, Apache Knife Fight Scenarios, hand-to-hand
combat scenarios and a photo gallery. Digital Stereo Sound-Digital Picture
---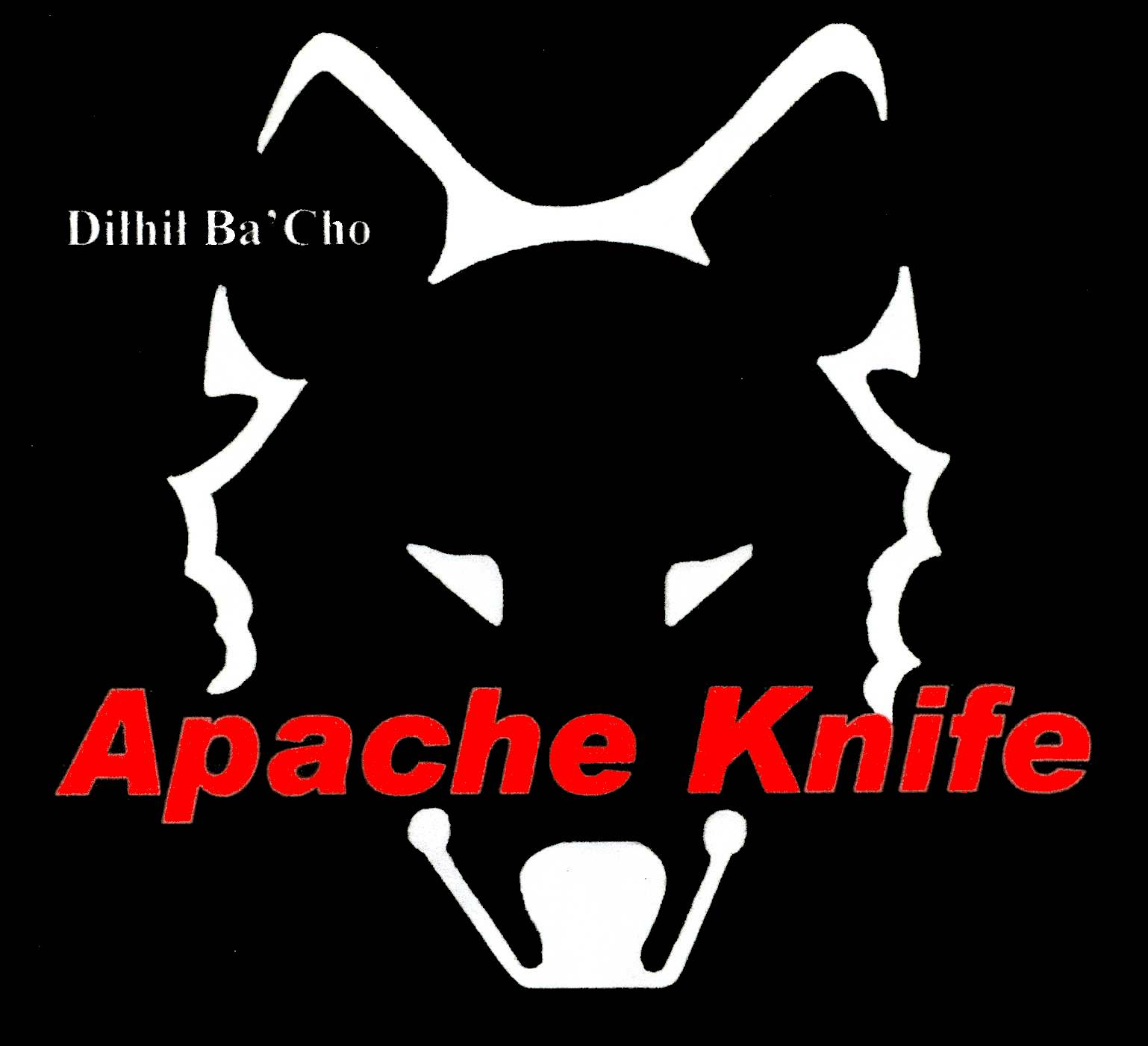 Ghostdog Productions®

Dao Go Te' doo Hondah
Means to say It is good we meet and welcome.
---
All materials contained in this electronic domain are protected by copyright and trademark laws and may not be used for any purpose whatsoever other than private, non-commercial viewing purposes. Derivative works and other unauthorized copying of use of text, stills, graphics, or video footage, without prior written consent, are expressly prohibited.
Copyright © 1993-2014 Robert Redfeather. All Rights Reserved
Apache-Knife.com®