---
The Apache Knife Ghostdogs' Will Never Be Forgotten...
---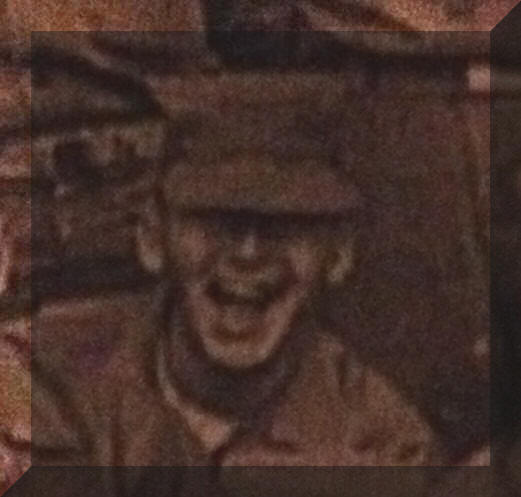 Sgt. Arnold M. Borbon
FEB 14, 1933 ( White Wolf ) DCT 23, 2011

RANGER CLASS N'2 26 AUG.- 16 OCT. 1957

---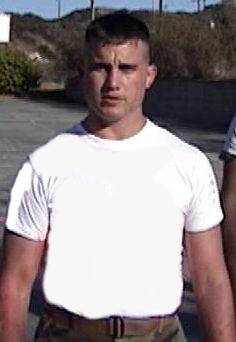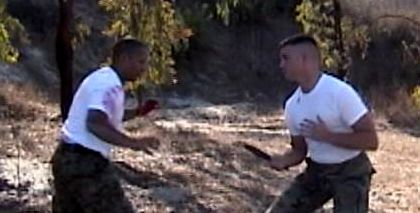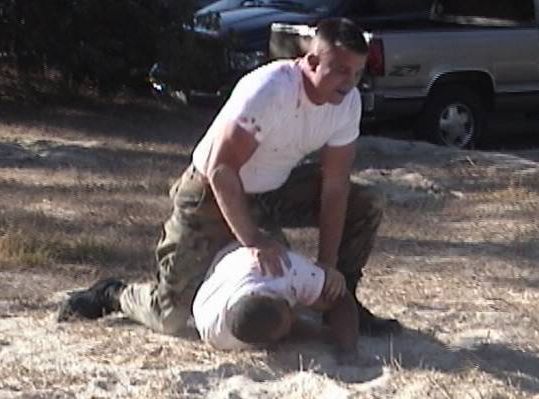 Sgt. Harvey E. Parkerson III
May 14,1977 ( Rain Dog ) Aug 18,2004
ONE OF OUR APACHE KNIFE GHOSTDOGS, A MARINE, HAS FALLEN IN IRAQ Camp Pendleton, California. The I Marine Expeditionary Force announced today the death of a Marine who was supporting Operation Iraqi Freedom.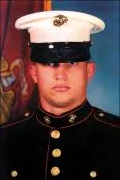 1. PURPLE HEART
2. COMBAT ACTION ( CURRENT PRIOR USMC USN ONIY )
3. MARINE CORPS GOOD CONDUCT
4. NATIONAL DEFENSE MEDAL
5. ARMED FORCES EXPEDITIONARY
6. IRAQ CAMPAIGN
7. HUMANITARIAN SERVICE
8. KUWAIT LIDERATION OF KUWAIT
Sgt. Harvey E. Parkerson III 27, Yuba City, Calif., died Aug. 18 due to enemy action in Al Najaf Province, Iraq. He was a mortarman assigned to Battalion Landing Team 1/4, 11th Marine Expeditionary Unit (Special Operations Capable), I Marine Expeditionary Force, Camp Pendleton, Calif. Parkerson joined the Marine Corps Feb. 23, 1999. His personal awards include the Combat Action Ribbon, Marine Corps Good Conduct Medal, Purple Heart, National Defense Service Medal, Armed Forces Expeditionary Medal, Global War on Terrorism Expeditionary Medal, Humanitarian Service Medal and Sea Service Deployment Ribbon. This was Parkerson's second deployment in support of Operation Iraqi Freedom.
http://www.fallenheroesmemorial.com/oif/profiles/parkersoniiiharveye.html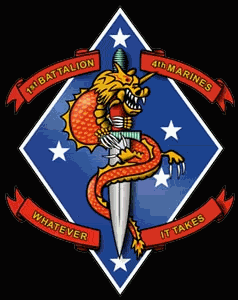 ---
Make my eyes ever behold the red and purple sunsets. Make me wise so that I may know the things you have taught my people. The lessons you have hidden in every leaf and rock. Make me ever ready to come to you with clean hands and straight eye, so that when life fades as the fading sunset, my spirit may come to you without shame.
---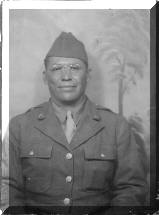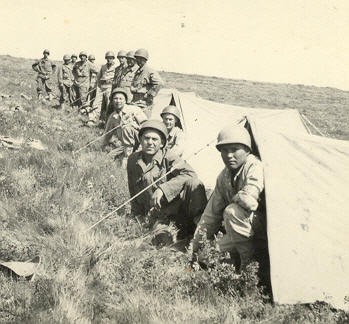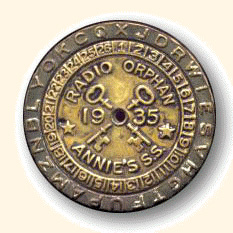 Grandfather ( Shidaalé )
1908 -1974
in U.S. Army Scouts and 501st Military Police Company
1st Armored Division Bad Kreuznach Germany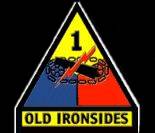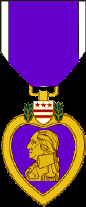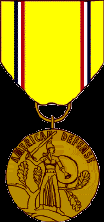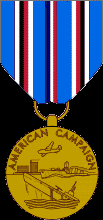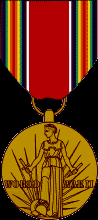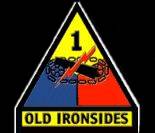 The Purple Heart, American Defense, American Campaign, World War II. Victory

The Purple Heart
Originally established by Commander-in-Chief George Washington on 07 AUG 1782, at Newburgh on the Hudson, New York, as an award for outstanding military merit, or the 'Badge of Merit' The award was in the form of an embroidered, heart-shaped badge of purple cloth and bestowed on only three non-commissioned officers. Though never officially abolished it was not again awarded for almost one hundred and fifty years. Upon its revival in 1932, as the Purple Heart, the new decoration was to be awarded in two categories: "For being wounded in action in any war or campaign under conditions which entitle the wearing of a wound chevron." "For those persons who perform any singularly meritorious act of extraordinary fidelity or essential service." In 1942, President Franklin D. Roosevelt issued an Executive Order which provided that the Purple Heart would be made available to members of all the US Armed Services who were wounded in action. Since then the Purple Heart has become one of the most highly respected decorations of the US Armed Forces. The decoration holds a very unique position in that it can be earned in only one way, by being wounded. An attendant requirement is that the wound must have been received as a direct result of enemy actions. Second and subsequent awards are denoted by bronze Oak Leaf Clusters; a silver Oak Leaf Cluster is worn in lieu of five bronze.

Designed by Elizabeth Will; Sculpted by John Sinnock
---


The Apache Knife Ghostdogs' Will Never Be Forgotten...


Dao Go Te' doo Hondah
Means to say It is good we meet and welcome.
---
All materials contained in this electronic domain are protected by copyright and trademark laws and may not be used for any purpose whatsoever other than private, non-commercial viewing purposes. Derivative works and other unauthorized copying of use of text, stills, graphics, or video footage, without prior written consent, are expressly prohibited.
Copyright © 1993-2014 Robert Redfeather. All Rights Reserved
Apache-Knife.com®